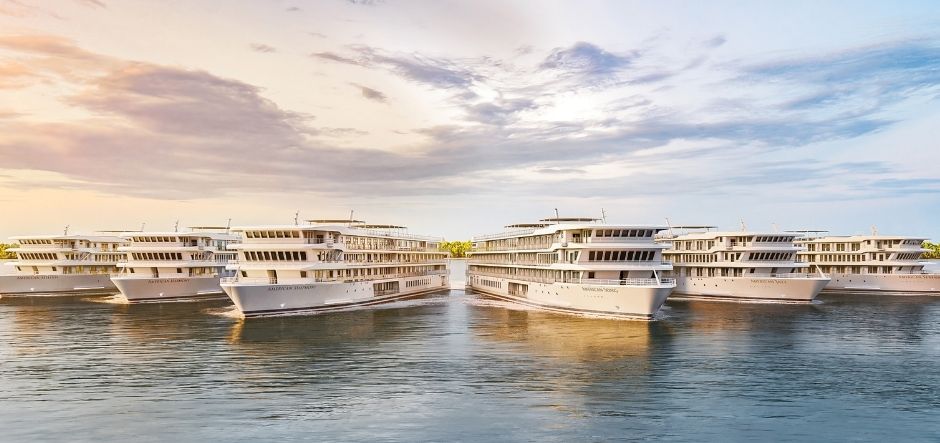 American Cruise Lines takes delivery of American Melody
American Melody is the latest in American Cruise Lines' modern riverboat series
American Cruise Lines took delivery of the modern riverboat American Melody from the Chesapeake Shipbuilding yard after construction was completed on schedule.
After her successful sea trials, the American Melody sailed for New Orleans, Louisiana, before an inaugural eight-day cruise along the Mississippi River on August 27. She will then continue to operate a selection of Mississippi River cruise itineraries through December, including a 22-day "Full Mississippi River Cruise" between New Orleans and St. Paul, Minnesota.
American Cruise Lines also announced that the names of the fifth and sixth ships in its modern riverboat series will be American Symphony and American Serenade, respectively. Like American Melody, each will seat 175 passengers and will feature sky-lit atriums, multiple indoor and outdoor lounges, fitness centers and an outdoor "Skywalk".
American Symphony and American Serenade are currently under construction at the Chesapeake Shipbuilding in Salisbury, Maryland. The first should be delivered next summer and the second by the end of 2022.
Share this story