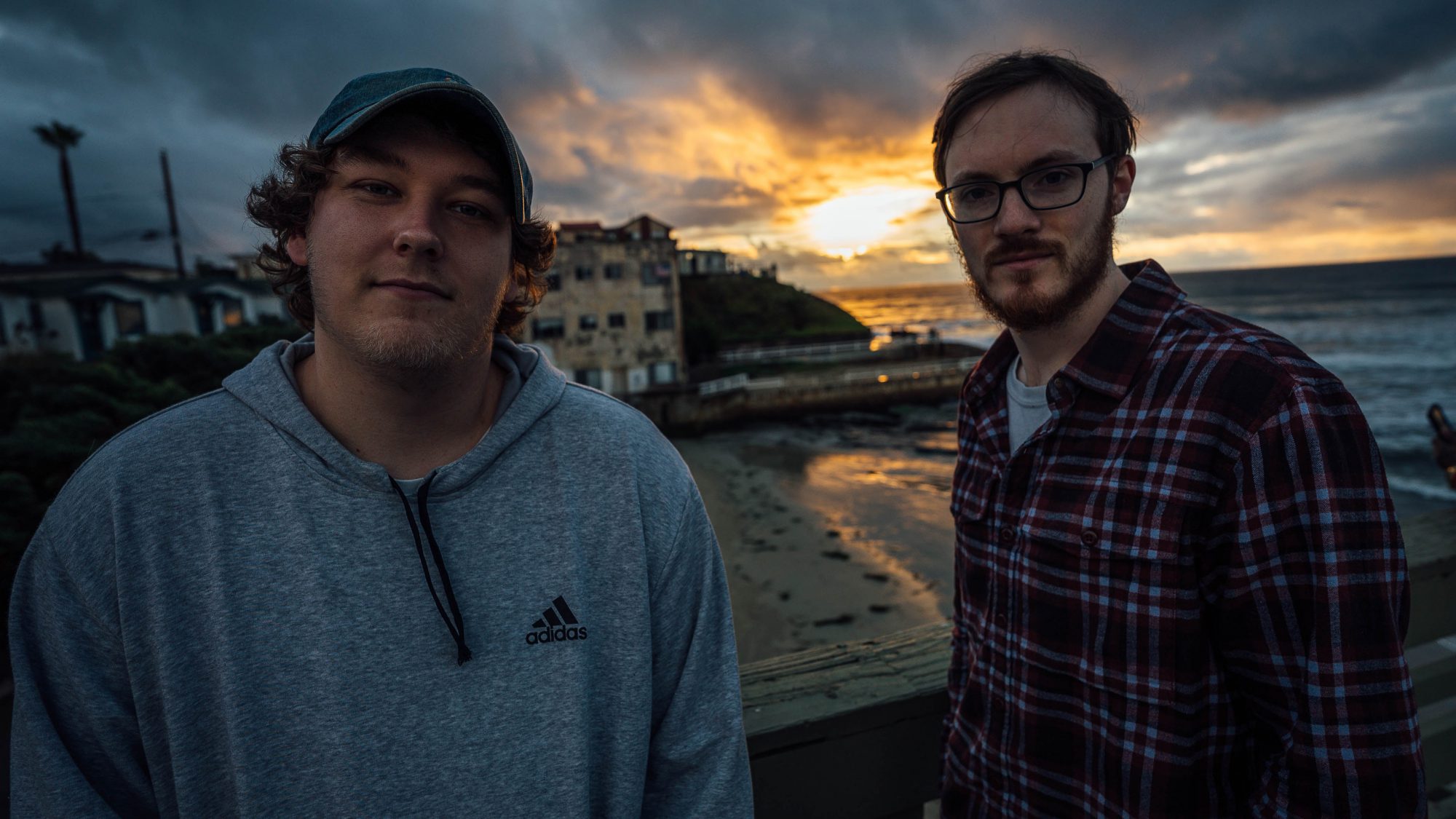 Get lost in a dream with Crystal Skies
Crystal sky dropped by to discuss the brand new Lost In Dreams festival, their recent releases and their future on the stage.
---
From the collaboration with some of the greatest artists on the scene to the release of a solo work that touches the hearts of listeners, Crystal sky becomes one of the most popular duos on the scene. Their releases on Ophelia Records as Collide and Constellation have captured the hearts and souls of their growing fans, while more recently the duo have released tracks like "Cruel summer" with Mazare and Bertie scott, as well as two collaborations with Michael Martin, "All yours" and "We understood"On the newly minted Lost in dreams to print.
Before the pandemic, they had started to gain serious momentum with their appearances at festivals and tours, and now that the shows have returned, they are picking up where they left off. Not only did they take the stage at the first edition of Lost in Dreams Festival during the Labor Day weekend, but also landed at Nocturnal and play Lost lands also.
As they continue to ride this wave of success, Crystal Skies took a brief break in their journey to the upper echelon of the stage to drop in for a chat. They dive into their experience at the Lost In Dreams Festival, their approach to melodic bass and what to expect in the future, so read it if you want to know more about them!
Check out Crystal Skies' recent song "We Got It" starring Micah Martin or your favorite rig, and read on for the full conversation with this dynamic duo in the scene!
Stream Crystal Skies – We have it on Spotify:
---
Hello Britian and Aaron. Thank you for taking the time to chat with us. Looks like you've been busy finishing things off at Lost In Dreams. How did the festival go and what was it like to take the stage when it first started?
The festival was awesome! In all fairness, this is probably our favorite show we've ever played. The energy in the crowd was amazing and it was such a positive experience the entire time we were there. It was also very encouraging to connect with people at the festival, it had been a while since we had been able to do that and it was really refreshing to have the chance to talk face to face with people again.
It has been a long time since you could play at festivals. How good is it to be back after confinement?
It's great to be back, it was always more difficult to make music without the possibility of playing it live at shows and festivals and seeing the reaction of the people present. A lot of our motivation comes from being able to share our music with everyone, and while live streaming and pandemic recorded sets were a good way to make the most of a bad situation, it's so different from being able to play music relives.
You're also set to play Nocturnal Wonderland and Lost Lands this month, as well as join Dabin and MitiS on tour later this fall. What can fans expect to hear from your sets at these upcoming concerts?
We're going to be featuring a lot of our new music from our album, while continuing to play a lot of our favorite tracks from the past and a few new tracks and unreleased editions. We like to go from melodic to heavy during our sets and add some unexpected moments to it. We're always working on new music, so there's a good chance that if you come to one of our sets you'll hear something new for the first time!
We loved one of your most recent releases, "Cruel Summer", on Insomniac's Lost In Dreams label. Can you dig a little deeper into the creation of this version?
Yeah, Cruel Summer is one of our favorite tracks we've released so far on the label! It's a little different than what we've done in the past, with a more melodic drum and bass influence, and we were really excited to work with Bertie Scott who did an amazing job with vocals. Much of the music we focus on is about the memories we had when we were younger – sometimes those memories are happy, but this song is about those times when love doesn't always seem to work, and that's both the good and the bad that end up shaping the people we become.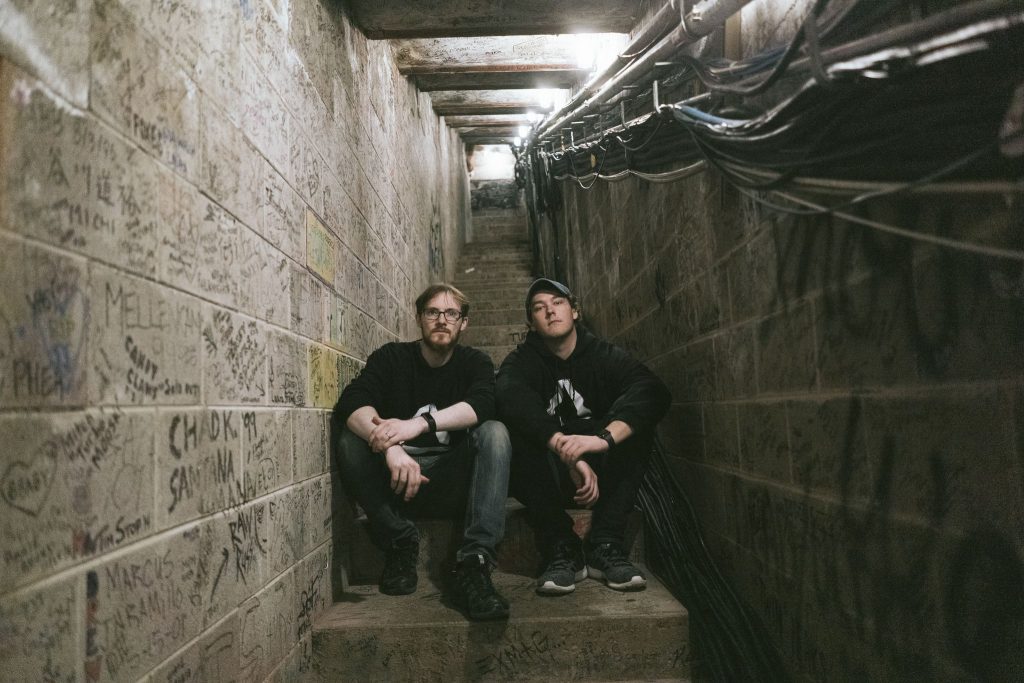 Your track "Crazy While We're Young" was a very different sound than what you've produced in the past. Do you want to tell us a bit more about what happened in such a change? Is this sound something to expect from Crystal Skies in the future?
We definitely went in a different direction with Crazy While We're Young, mainly because we thought the vibe of the track worked better with a more folk / acoustic feel than the heavy melodic dubstep we usually go for. We wanted to make sure that JT Roach's incredible voice could shine without the production getting in the way, while still providing a drop that was powerful enough to move the dance floor. In general, we're definitely looking for ways to evolve our sound to incorporate other genres. We both listen to a wide variety of music, much more than EDM, and we are inspired to include as much of it as possible in our music.
Speaking of being crazy when you're young, let's take a trip back in time. Looking back from your first releases until today, how do you both think you grew as artists?
I think in addition to (hopefully) we both became better producers and songwriters, we also gained an understanding of the impact of music on people, and that influences our music a lot more now. than before. When we first started making music it was all about creating the coolest sound design or the sickest drop, but I don't think we focused as much on the emotions that music can create. Today we're still trying to make some really cool sounds and some powerful drops, but we're spending a lot more time writing and composing than before.
What was the biggest fight you had to face early in your career and if you could turn back the clock what advice would you give yourself?
I would say the biggest challenge at the start was just the process of learning to produce itself. It takes a long time to really feel comfortable with all aspects of music production and in the beginning we spent a lot of time listening to music from the artists who inspired us, trying to achieve the quality. of mixing and composition that their tracks had. .
It's really amazing to work today with some of these artists that we have always admired, like Seven Lions, Mitis, Au5 and many others. If I could go back in time I would just say spend more time focusing on songwriting and not worrying too much about the mix and the technical aspects of the production. Over time, the experience of music production will inevitably come, but if you are able to write a good song, it will resonate with people no matter what.
Finally, looking to the future, what does the future hold for Crystal Skies in the second half of 2021 and beyond?
We look forward to completing our album for the rest of the year and completing the new vision that we are so passionate about! We will be supporting Mitis and Dabin tours throughout the fall, as well as a few festivals like Lost Lands and Countdown NYE. Beyond that, we hope to launch our first main tour in 2022 and hopefully continue to progress from there!
---
Follow Crystal Skies on social media:
Website | Facebook | Twitter | Instagram | SoundCloud