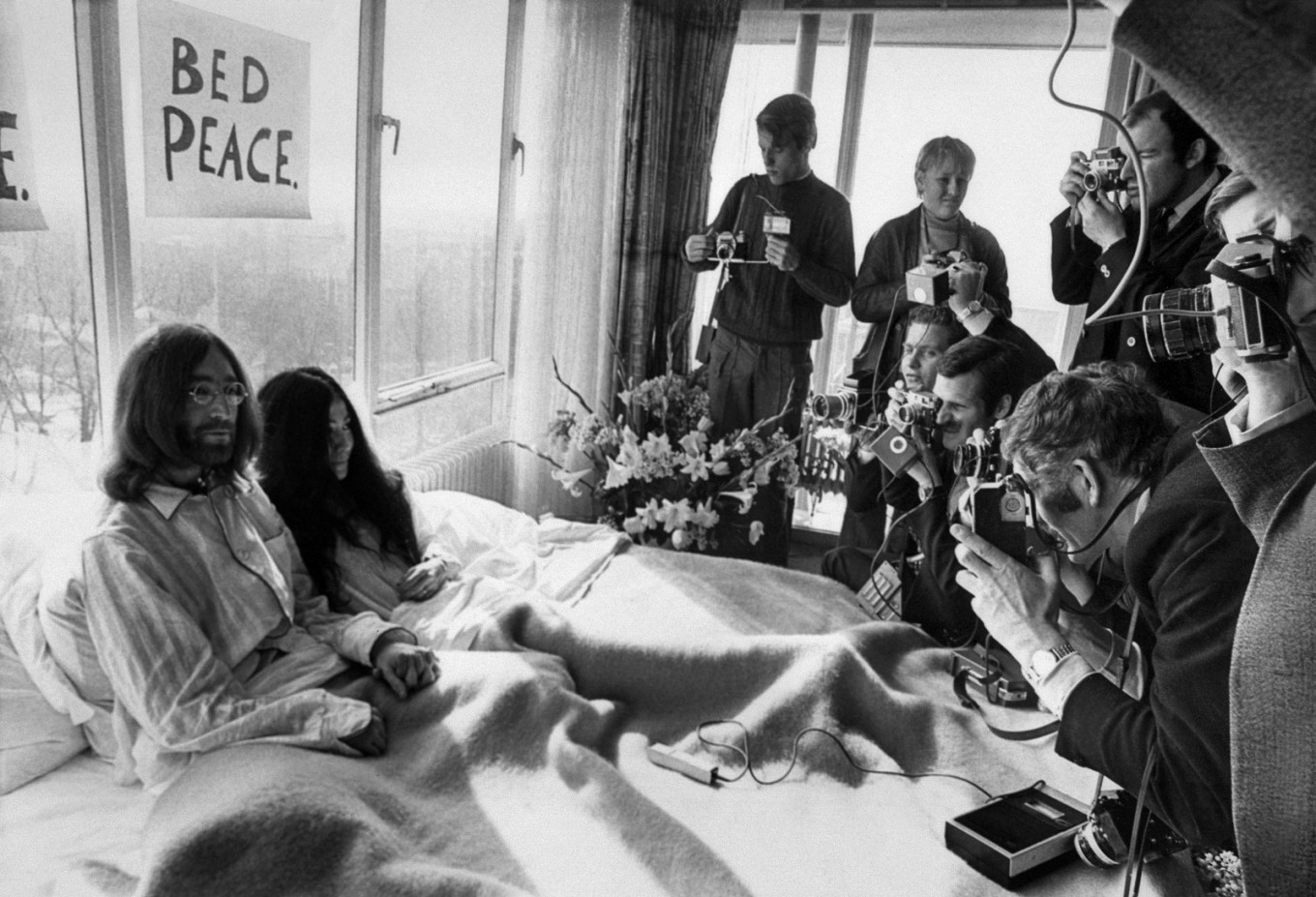 Imagine John Lennon at 50: a deceptively simple ballad, a lasting emblem of hope – Opinion
Leigh Carriage (The Conversation)
Lismore, Australia ●
Thu, September 9, 2021

2021-09-09
15:20
0
6d81e3df9943227aba70bd118d4f6220
2
Opinion
music, John-Lennon, Imagine, solo artist, legacies
To free

1971 was a tumultuous year. The counter-cultural movement of the 1960s was still being felt. Protests took place against the Vietnam War and in August Australia and New Zealand withdrew their troops.
Apollo 15 landed on the moon. Feminist Gloria Steinem made her first speech to women in America. Switzerland organized a referendum on women's suffrage. In New York City, John Lennon sat down in front of a brown Model Z upright piano and began writing what would become an intergenerational, transnational phenomenon – and perhaps the sweetest of protest songs – Imagine.
Imagine was recorded on May 27 at Lennon's new home studio. The song was released worldwide as part of the album of the same name (co-produced by Lennon, his wife Yoko Ono and Phil Spector) on September 9.
For three minutes and three seconds, the lyrics of this sweet ballad present a vision of unity and hope. It is a space in which to dream of real change in the world.
As with all songs, the interpretations are as broad as the listeners. For many, it is a call for peace; for others, it is a prayer.
The lyrics of the verses, partly inspired by the poetry of Ono, remove all the central components that seem to separate us: violence, hatred, borders, poverty, greed, governments, religion, consumerism and capitalism.
The last verse offers a vision of a unified world at peace.
You can tell i'm a dreamer
But I'm not the only one
I hope one day you will join us
And the world will live as one
Imagine would become Lennon's best-selling single of his solo career. In 2004, Rolling stone ranked it third on his list of the greatest songs of all time, saying "we need this more than he ever dreamed of".
This photo taken on June 30, 1966 shows British band The Beatles, (left to right) Paul McCartney, Ringo Starr, George Harrison and John Lennon, performing at their concert at the Budokan in Tokyo. (JIJI PRESS / AFP / -)
Musical unboxing
Imagine is often used to teach music to beginning students, but it would be a mistake to assume that this is just a simple soft rock piano ballad.
This perception is due to Lennon's highly efficient craftsmanship. As a hymn to peace, the song sounds simple, but digs a little deeper and you find layers of complexity and nuance.
Imagine was written in the key of C major, which has neither sharp nor flat, so it is melodically and harmonically playable and widely accessible.
The melody is made up of small intervals (the difference in pitch between two notes) and small repeating patterns (a fragment of melody repeated, manipulated or repositioned throughout the melody), all within a singable range of one octave.
The song's introduction sets up a slight sway between harmonic resolution and tension, like waves on a beach.
The third, longer sentence ("Imagine everyone") enters a passage of unresolved tension. This culminates in a state of harmonic balance, like a standing broom. It can fall one way or another – towards resolution (the next verse) or towards tension (the chorus). This balance intensifies as the rhythm section pauses and Lennon sings in falsetto.
Imagine there is no heaven
It's easy if you try
No hell below us
Above us, only the sky Imagine everyone
Live for today
The opening piano chords also create a feeling of tension before relapsing into resolution, in line with the dreamlike feeling of the lyrics. The third sentence, "imagine everyone" begins on the four chords and maintains that tension until "live for today" hits the ground, creating more stability.
Perhaps the most distinctive part of Imagine is the short piano riff between the vocal lines. This riff uses only three notes – A, A # and B – called "chromatic passing notes". Your ear thinks that these notes will go up, up to the C chord. Instead, Lennon brings the listener's ear to the note of the Sol melody, creating a gentle sense of unpredictability.
Imagine transports the listener. The lyrics cheer up. The easy climbs and descents of melodic comfort. Lennon's familiar voice is reassuring.
A balm in times of crisis
Imagine has inspired an exceptional range of covers, sung by everyone from Elton John to Madonna. The interpretation of the American singer Eva Cassidy remains particularly preferred. His expression and subtle reinterpretation of the melody, his choice of notes and his phrasing are breathtaking.
In times of crisis, people often turned to this song. Queen took over Imagine the day after Lennon died in 1980; Neil Young played it in the aftermath of 9/11.
After the 2015 terrorist attacks in Paris, people gathered in the streets as a man quietly played the song on a piano decorated with a peace symbol.
In March of last year, at the start of the pandemic, Gal Gadot and other celebrities released a now ironically celebrated and much-criticized version.
And last September, Melbourne students wrote their own version:
Imagine there is no Corona
And we can see our friends
Our interdependence and our trust in each other are our greatest strengths. 50 years after Lennon wrote the song, Imagine will be with us all the way: a lasting emblem of hope.
The writer is Senior Lecturer in Music, Southern Cross University
his article is republished from The Conversation under a Creative Commons license. Facebook Fights To Retain Giphy Featured By Most Viewed Dog Owner: 'Dog Whisperer' Cesar Millan Trains People To Record Lowest Positive Coronavirus Test Rate Rom-com Queen Kate Hudson Takes A Turn 'Brave' with a dark fairy tale in Venice Fried fortunes: Indonesian street food hawkers are more successful than you think Bank Neo Commerce considers Rp 2.5 trillion in rights issue At least 41 killed in prison fire near Jakarta "You're a fool": Australian duck can mimic human sound Dozens of Rohingya refugees flee Medan shelter
This article appeared in thejakartapost.com with the headline "Soeharto: Modern Indonesian Giant Who Left a Legacy of Violence and Corruption – Opinion – The Jakarta Post". Click to read: https://www.thejakartapost.com/academia/2021/09/07/soeharto-the-giant-of-modern-indonesia-who-left-a-legacy-of-violence-and-corruption. html.
Download The Jakarta Post app for faster and easier access to news:
Android: http://bit.ly/tjp-android
iOS: http://bit.ly/tjp-ios
This article is republished from The Conversation under a Creative Commons license.